One Vine Day
In which I attempt to be entrepreneurial, teach at Borough Kitchen and make dolmades…
I'm sure you noticed that we've had some weather recently. Scroll to the end for my dolmades recipe that works either as a light snack in the summer sunshine or comforting ballast should it turn to rain.
In the meantime, I'm very bad at self promotion but here goes: the BIG NEWS of the last few weeks is that my ready meals are available in the lovely Harringay Local Store on Green Lanes and will be coming to the Deli At 80 as of next week. There's a rotating selection of dishes each week (check my Instagram to find out what's on the menu) and its a chance for north Londoners to try my food without committing to a whole freezer fill.
This sort of go-getting entrepreneurialism really doesn't come naturally to me so I owe thanks to the proprietors of these lovely local institutions for being so welcoming and encouraging when I approached them. I hope to expand my range of stockists soon so will keep you informed.
I've also been teaching a lot at the Borough Kitchen Cook Schools. Confusingly, nether of these are based in Borough, which is home to the original fancy pan shop, but in the sister shops in Hampstead and Chiswick. The pasta and fish classes are my particular favourites to teach but they're all a lot of fun. Get in touch if you want to know which precise classes I'll be teaching over the next few months or to arrange a private lesson in the comfort of your own home.
I let the domain subscription on my old Clare Cooks blog lapse recently. Most of the photography on it was terrible but I stand by the recipes so I'll be reposting some of them here as the opportunity arises. I made some dolmades the other day so it seemed like a good time to revisit this one.
I think my platonic ideal of a dolma is lemony, herby, spiced but not overwhelmingly so, and studded with solid little pinenuts and plump sultanas. I like the versions with meat but have kept these veggie as the real pleasure of the things is textural: soft rice in a taut leaf wrapper.
I make no pretence of authenticity. My recipe contains saffron in an attempt to recreate a version my husband James and I ate on the last night of our honeymoon at a lovely restaurant called Ochre in Oia, Santorini's prime spot for sunset-botherers. They specialised in putting a modern twist on traditional Greek classics. I don't generally think it's a cuisine that benefits from being fancied-around with, but they did it quite sensitively and I was particularly taken with their dolmades. Let me know of you give it a try!
Ingredients
60 (or so) vine leaves

3 tbsp olive oil

1 onion, finely chopped

5 cloves garlic, crushed

1 tsp ground cinnamon

1 tsp ground cumin

200g rice

50g pine nuts

50g sultanas

generous pinch saffron

1 lemon

handful dill fronds, finely chopped

handful parsley leaves, finely chopped

1 litre vegetable stock
Method
Preheat your oven to 200C/gas mark 6. If you're using fresh leaves, have a sinkful of cold water and a pan of boiling water ready. Snip the leaves off their stalks, wash them in the sink, stack into piles of roughly 20 and blanch for a minute. Put them back into the the cold water then drain and set aside. (Piling them up before blanching means they're orderly when it comes to rolling.)

Soften the onion in the oil over a low heat. Don't let it brown.

Meanwhile toast the pinenuts in a dry frying pan over a medium heat or on a baking tray in the oven. It will only take a couple of minutes so watch carefully and transfer to a bowl as soon as they begin to go golden and smell nutty. Also put the sultanas and saffron threads in a small bowl and add enough boiling water to cover.

When the onion is translucent and tender (about 10 minutes) add the garlic and spices. Let them cook for a minute until fragrant. Then add the rice, stir to coat it in oil and cook for another five minutes.

Add the pinenuts, the sultanas in their saffron water and 300ml water. Put a lid on the pan and let the rice cook for about 15 minutes. You want it soft but still a bit chalky in the middle. Check as it goes and add more water if necessary. When it's ready, stir in the lemon zest, fresh herbs and a few grindings of black pepper.

Wait until cool enough to handle and then make your rolls. Lay a vine leaf on a chopping board and put a small amount of filling just above where the stalk used to be. A teaspoonful is plenty for a small leaf, a big one can take up to two. Roll once from the bottom then fold in the sides before continuing to the top. They should be firm but not too tight as the rice will continue to swell whilst cooking.

Lay them in a neat layer in a baking dish. Anthony Worral Thompson (That well-known expert in Greek food) advocates putting a layer of sliced tomatoes underneath to stop them sticking which I think is a nice idea (like I said, authenticity isn't my game here).

When they're all done, squeeze over the lemon juice, add enough stock so the dolmades are just submerged, cover with foil and cook for 45 minutes. Allow them to cool to room temperature then drizzle with more oil before serving.
If Ifs And Ands Were Pots And Pans
If you want meat dolmades then add 200g mince just after the garlic and spices and brown before adding the rice.

Consider other herbs, especially oregano or mint.

Chopped walnuts would make an interesting, slightly more bitter, alternative to pine nuts.

No vine leaves? Try savoy cabbage.

A tabbouleh-style bulgar wheat filling would be lighter than rice.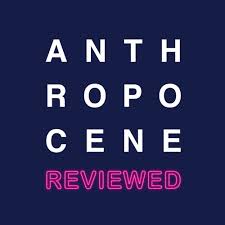 Current kitchen listening: ANTHROPOCENE REVIEWED
I discovered this via the always-fascinating 99% Invisible and binged the whole lot in a day. John Green (whose novels I have not read but which include The Fault In Our Stars) muses on various aspects of the human era and rates them on a five star scale. It's full of interesting facts and I love his wistful humour. The most recent episode includes an evaluation of Sycamore Trees which was all the prompting I needed to commend it to your ears.